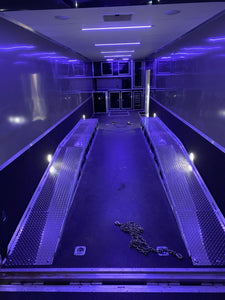 Custom interior ramps to allow over-sized car to be positioned over the fenders. 
Pictured is the ramps post install approximately 18'.
Once the order has been placed we will immediately contact you for additional information including fender position and dimensions.
The price is for the Ramps only additional charges apply if you would like us to install. 
SHIPPING IS NOT INCLUDED!