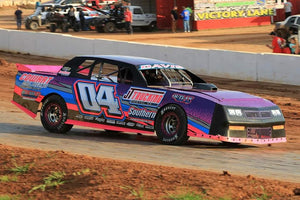 Pair of open sail panels, made from heavy duty .063 aluminum. Modeled after the SS Monte Carlo. 
Stylish open design commonly used on Street Stock, Pure Stock, and Bomber style cars, however could be modified to fit other types of race cars. Comes in Bare Aluminum, Black, White, Red and Chevron Blue.
*Please allow a minimum of two days processing for colors.