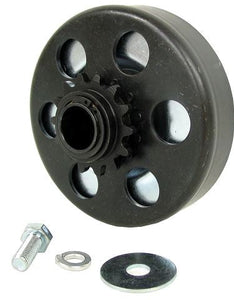 Max-Torque Clone clutch, 10 & 11 Tooth
A great clutch for spec engine class applicaitons. Very durable and simple to use. More suited for lower horsepower engines but could work well enough for higher horsepower as well.
Max-Torque Clone clutches are built to engage a little higher than the standard fun kart clutch (2900 - 3200 rpm). Comes boxed with mounting hardware and instructions.